Here's a small sample of the the various stages taken when creating wildlife displays.
Bull Elk vs. Wolf Pack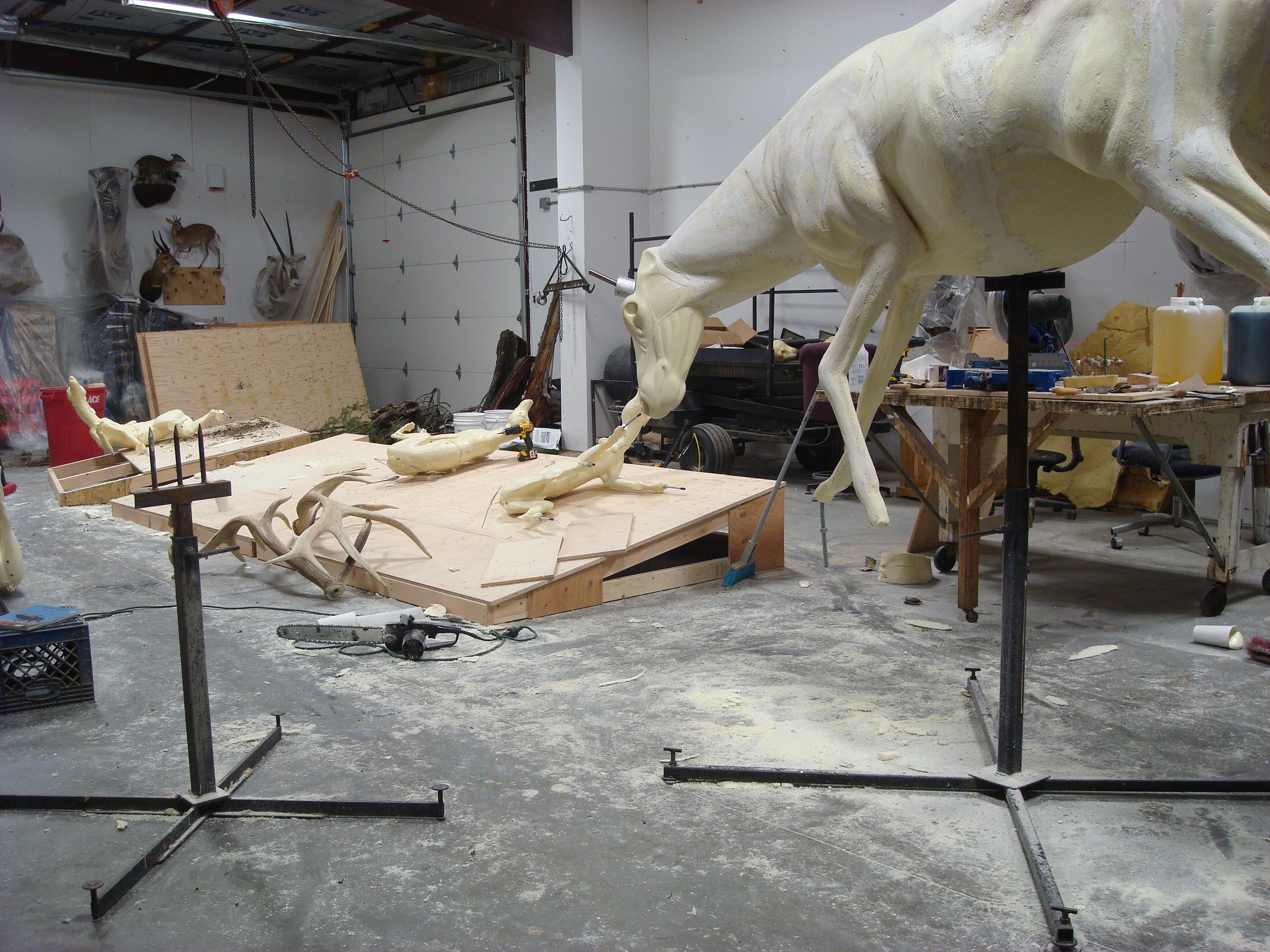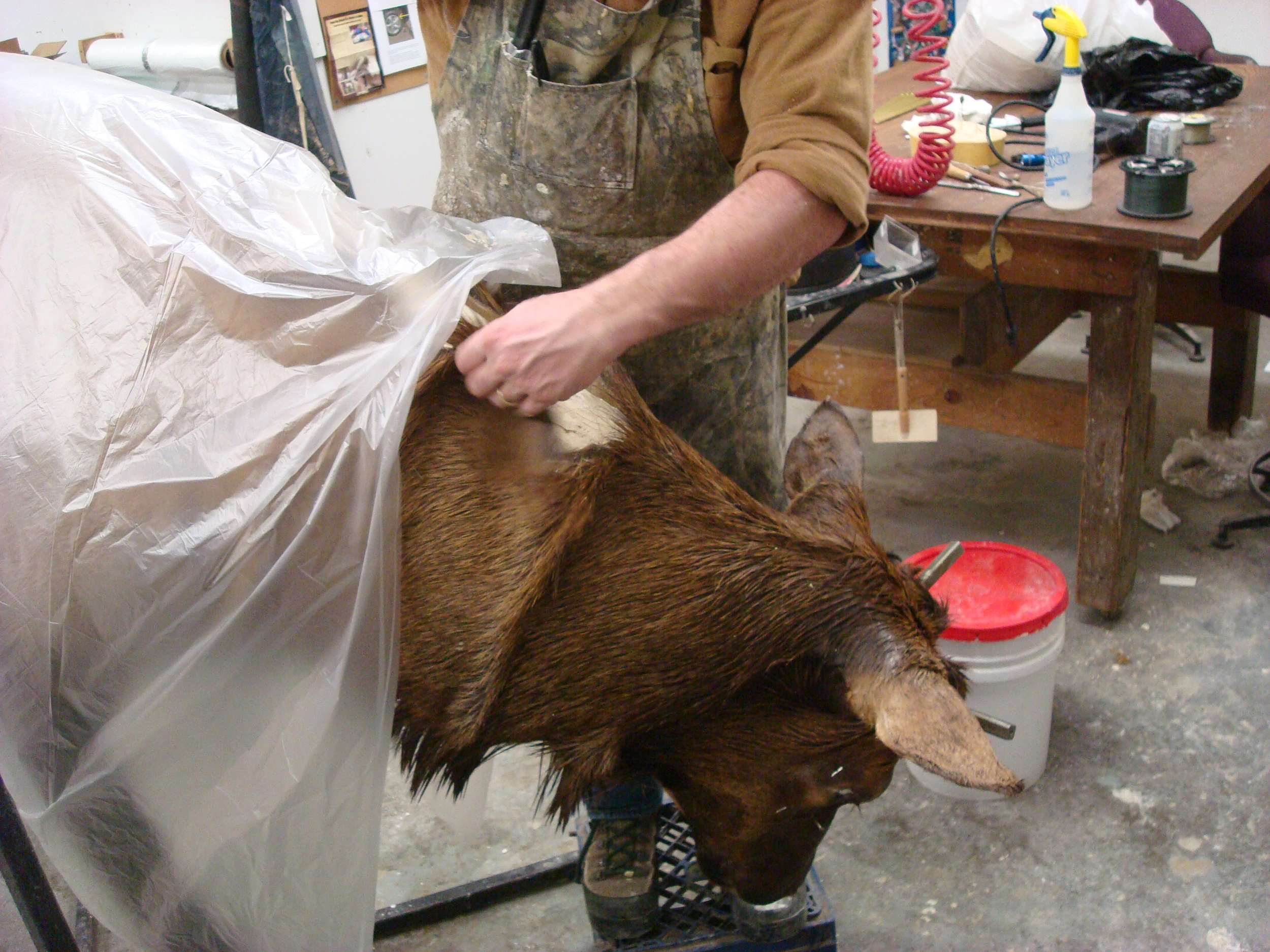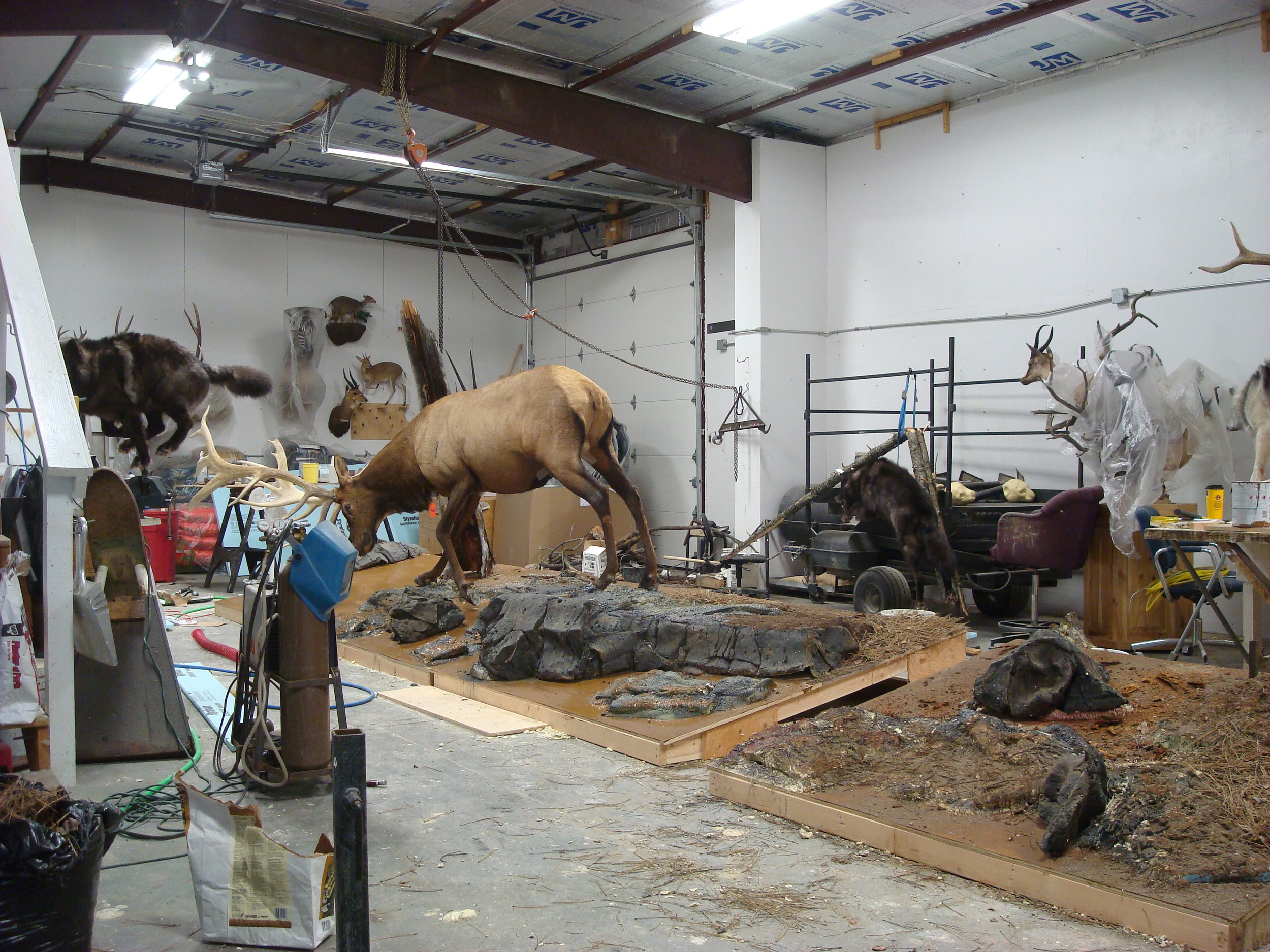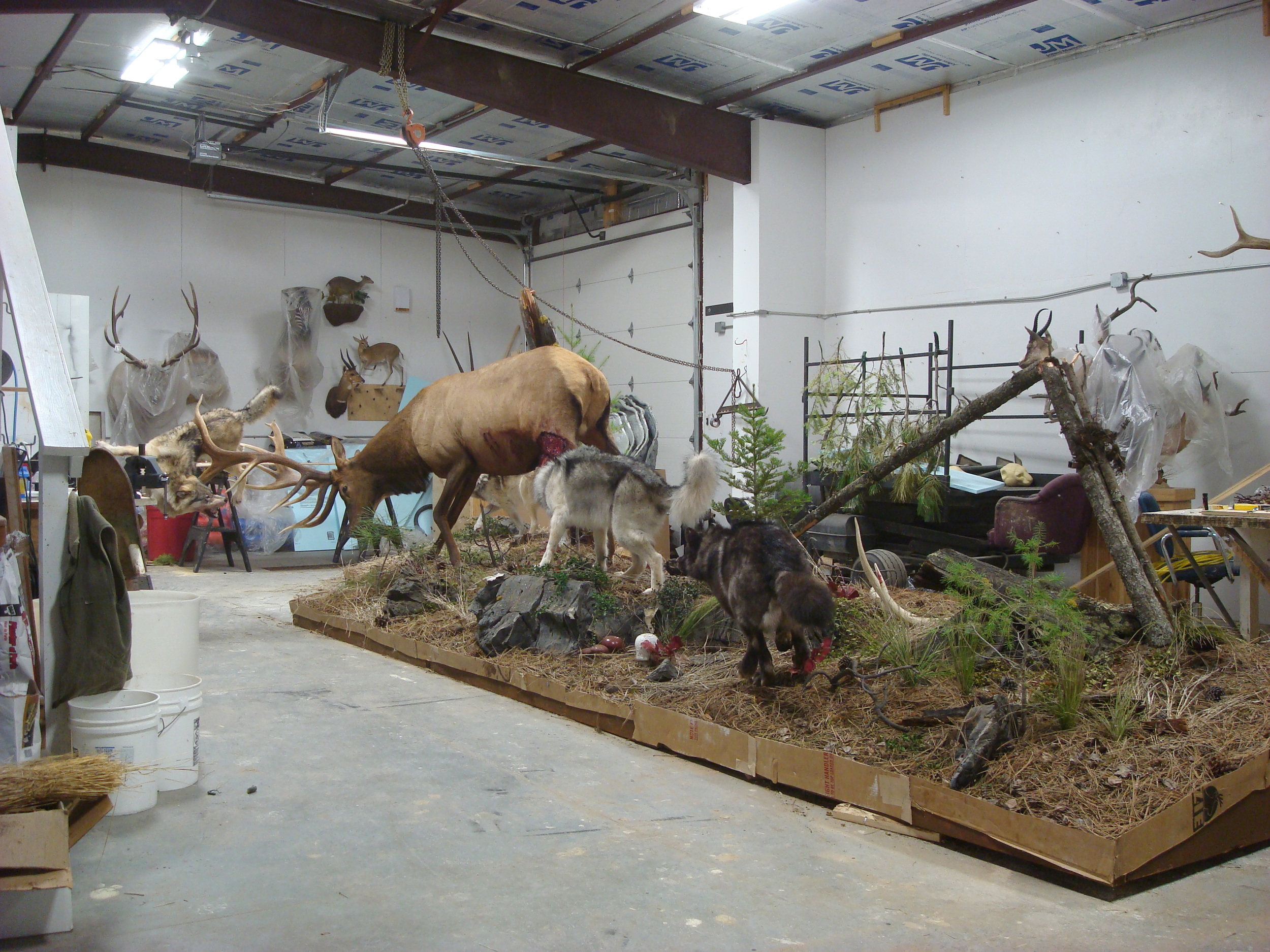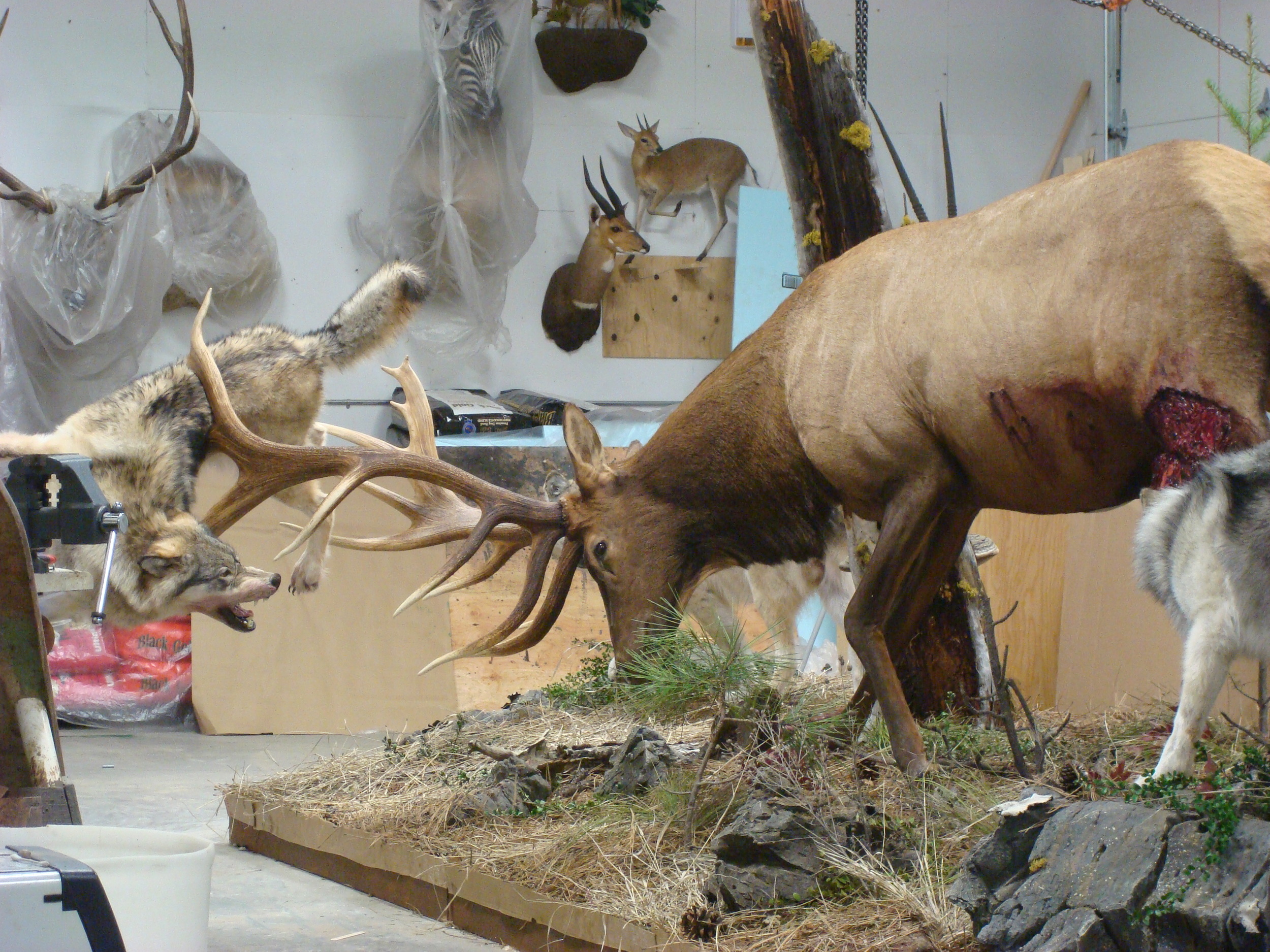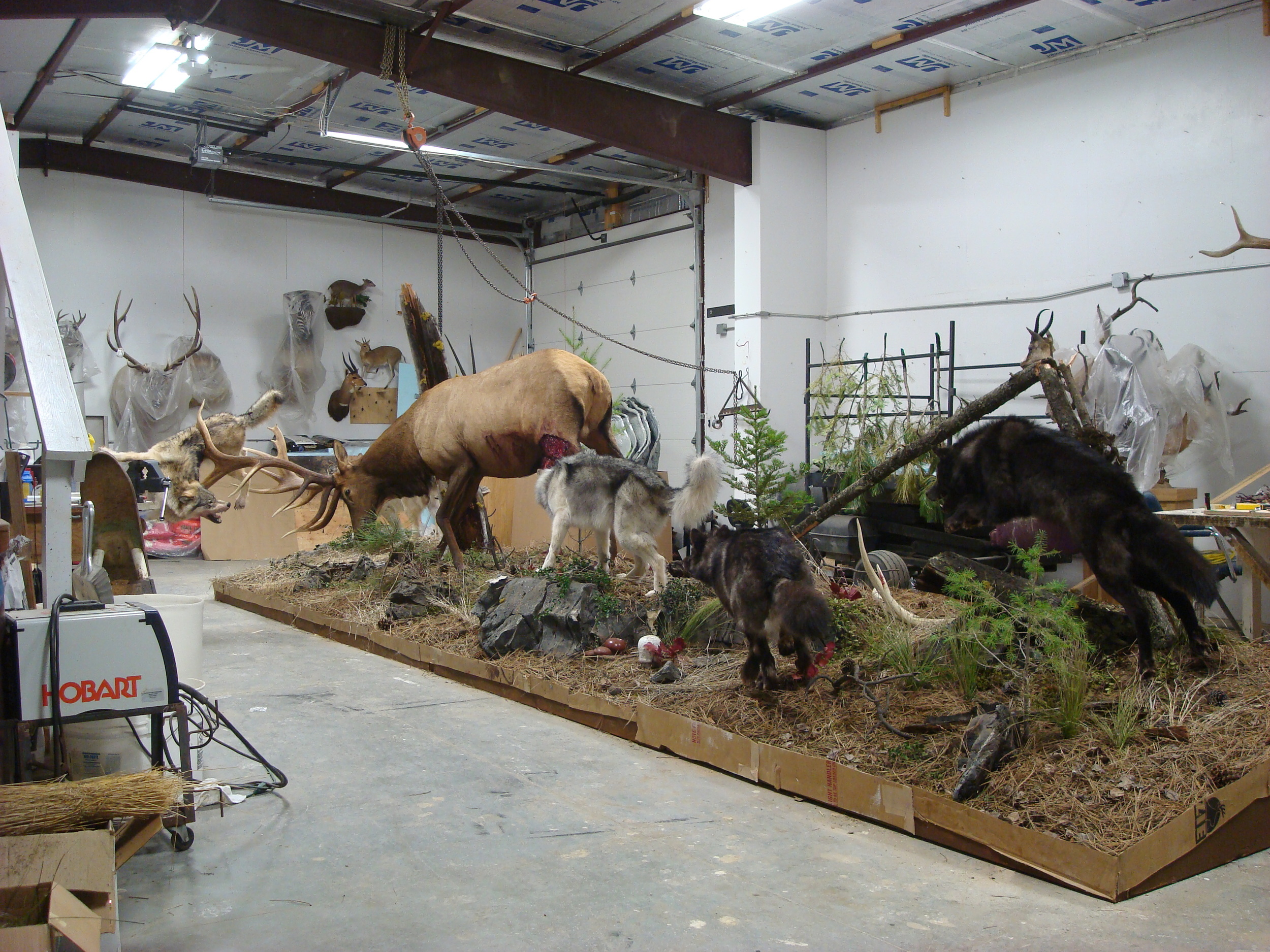 The size and the species are how we determine the mount for the display of a prized wildlife trophy. In addition to the various mounts, there are different taxidermy supplies which are utilized to keep the integrity of the skin in top shape. Our experience and constant development of techniques is what makes us great. Our professionalism is what makes us dependable, and our passion is what keeps us as a world leading taxidermy company.
The Building of a Mountain